ComplianceQuest Partners With coServe to Strengthen Its Reach and Best-in-Class Support
The Indian Subcontinent, Southeast Asia and the Middle East are now being supported locally.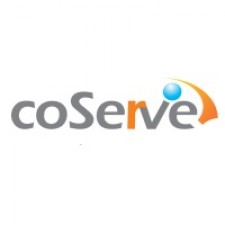 TAMPA, Fla., October 24, 2017 (Newswire.com) - ComplianceQuest, a modern cloud Salesforce-based Enterprise Quality Management System (EQMS) announced today it is partnering with coServe Solutions to enhance its market reach and ability to effectively service customers in the Indian sub-continent, South-East Asia and the Middle East. As a channel partner, coServe will increase the value ComplianceQuest provides its customers through integrated solutions, industry experience, local support and extensive service offerings.
There is an increase in regulation complexity the world over and Asia is no exception. Compliance and regulation for quality, safety, security, energy consumption, chemicals content, medical devices and restricted substances are constantly evolving in the Asia Pacific region. New or improved regulations, including changes in GMP standards, are implemented frequently and lack of harmonization can make it a challenging task. Such changes in regulations; migration and certification to the new risk-based ISO 9001:2015; and increase in supply chain complexity requiring tighter control of supplier quality and performance are all expanding the need for EQMS. Infrastructure in some of these regions is not strong and so the modern cloud is a perfect fit since it eliminates the need for costly on-premise infrastructure and IT resources.
We are excited to welcome coServe to the ComplianceQuest ecosystem and look forward to a fruitful partnership. We see a lot of synergy between our companies. Our robust EQMS solution and vast experience in the quality field combined with coServe and its strength of consultants with technical expertise will drive customer success and growth in this region.
Together, ComplianceQuest and coServe bring to this region a robust EQMS solution built by quality experts and implemented and supported by local experienced technology consultants. CoServe Solutions was founded by people who have strong domain, functional and technical expertise. With combined experience of more than 120 person-years of experience in ERP and Cloud- based development and implementation, coServe today is highly trusted by its customers around the world.

"We are excited to welcome coServe to the ComplianceQuest ecosystem and look forward to a fruitful partnership," says Prashanth Rajendran, Chief Executive Officer of ComplianceQuest. "We see a lot of synergy between our companies. Our robust EQMS solution and vast experience in the quality field combined with coServe and its strength of consultants with technical expertise will drive customer success and growth in this region."

The ComplianceQuest strategy for growth is focused on leveraging partners across the globe to help us serve customers efficiently. It is facilitated through modern cloud technology, using the Salesforce platform with 18 languages, but supported locally. ComplianceQuest and coServe together will empower customers in this region to leverage the advantages of a modern cloud based system, while also enjoying the benefits of local expertise and support.

Raj Tunuguntla, MD & CEO of Coserve India says "CoServe is embarking on a great journey towards Cloud, IoT, ERP and BI Solutions for its customers world-over. We find ComplianceQuest to be the ideal partner in this journey in making right solutions. Our partnership will help enable customers in their quest towards qualitative, easier, faster and better products."

Customers may contact coServe about ComplianceQuest cloud EQMS solutions immediately at raj.t@coservesolutions.com.

For more information about ComplianceQuest partner program, please visit our our partner page.

Headquartered in The Netherlands with offices in Hyderabad, India, coServe Solutions covers India, Sri Lanka, Bangladesh, Pakistan (SAARC) the Middle-East and Africa as well as Malaysia and Singapore. The coServe Solutions team possesses strong functional and technical expertise in the cloud and ERP market and provide a wide variety of services including: consulting, customization, interface development & integration, implementation, on-site and remote support and training services.

ComplianceQuest is the fastest growing, 100 percent modern cloud Enterprise Quality Management System (EQMS) natively built and run on the Salesforce platform. Delivering best-in-class out-of-the-box solutions, ComplianceQuest fast-tracks an organization's efficiency, safety, and overall performance by combining enterprise quality, compliance, collaboration and communication across the product value chain. Suitable for emerging growth companies and scalable and flexible to meet the needs of medium and global enterprises, ComplianceQuest is easy to implement, validate, and use. Our team of domain experts is committed to innovation, product excellence and to the success of our customers. For more information, visit ComplianceQuest's website at www.compliancequest.com.
 

Contact:
Shalini Chowdhary
P: 408-458-8343 X 267
E: media@compliancequest.com

Source: ComplianceQuest

Share:
---
Categories: Business News, Business Technology, Compliance and Regulations, Risk Management, Supply Chain Management, Healthcare, Manufacturing, Pharmaceuticals and Biotech, Cloud computing, Saas (Software as Service), Production and Manufacturing, Quality Control, Enterprise Resource Planning (ERP)
Tags: Compliance, coServe, Enterprise Quality Management System, EQMS, Partnerships, Quality
---

Shalini Chowdhary
Head of Marketing and Partnerships, ComplianceQuest
ComplianceQuest
10618 Lucaya Drive
Tampa, FL 33647
United States