ComplianceQuest Announces a Strategic Partnership With Quality Consulting Group to Deliver Best in Class Customer Support in Puerto Rico and Costa Rica
Puerto Rico and Costa Rica are now being supported locally.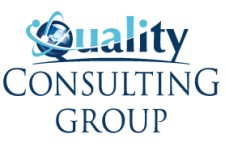 TAMPA, Fla., January 17, 2018 (Newswire.com) - — ComplianceQuest, a modern cloud Salesforce-based Enterprise Quality Management System (EQMS) announced today, that it is partnering with Quality Consulting Group (QCG) to further strengthen its market reach and the ability to provide world class, localized support to customers in Puerto Rico and Costa Rica. Both Puerto Rico and Costa Rica have emerged as leading locations globally for manufacturing and life sciences sectors.
With skilled, experienced, yet inexpensive workers, low operational costs, a strategic location to support domestic and global markets and a favorable tax climate have lured manufacturers to Puerto Rico for decades. Many multinational companies, particularly in the pharmaceutical, biotechnology and medical devices industries, have chosen Puerto Rico as their home for manufacturing operations.
Costa Rica is a leader in production process sophistication in Latin America, showcasing a consolidated industry that operates with a high level of complexity and broad diversity of manufactured products. A well-established supplier base in the country operating in compliance with international quality standards, the country supports six of the top twenty largest medical device companies in the world who have made Costa Rica their hub for creating a competitive, solid business operation.
Quality Consulting Group excels in providing a solution that clients can rely on.  Together, ComplianceQuest and Quality Consulting Group will deliver to these fast-growing regions an EQMS solution that guarantees compliance with global standards and regulations.
"I believe Quality Consulting Group will be a great channel partner and I welcome them to the ComplianceQuest partner program," says Prashanth Rajendran, Chief Executive Officer of ComplianceQuest. "This region understands the need for a reliable and scalable EQMS solution based on a modern cloud platform natively built and run on Salesforce The local experience and competence that QCG brings to the table, coupled with the depth, versatility and efficiency of implementation that ComplianceQuest offers is unparalleled."
Yanira Torrellas, President and CEO of QCG says, "Quality Consulting Group is excited to unveil a new division called "Quality Solutions", which will provide its customers with high performance solutions for highly regulated environments. We find ComplianceQuest to be perfect partner for this. This solution will raise the quality and compliance standards of regulated industries and their service providers."
Customers may contact Quality Consulting Group about Compliance Quest modern cloud EQMS solutions immediately at sales@qualityconsultinggrouppr.com
For more information about ComplianceQuest partner program, please visit http://www.compliancequest.com/partner-program.html
About Quality Consulting Group
Quality Consulting Group is a specialty consulting company that serves manufacturing and life science industries including, pharmaceutical, medical devices, biotech, food, consumer, fuel and oils, among others. They provide valuable advice concerning validation, quality, regulatory, CSV, technology transfer and other areas as requested. The Quality Consulting Group team has a strong background and experience implementing automated solutions at global manufacturers. Their services include the consulting, customization, configuration, planning, project management, validation, implementation, training and on site and remote support. Quality Consulting Group is headquartered in Puerto Rico with offices in Florida, US and Costa Rica. 
About ComplianceQuest
ComplianceQuest is the fastest growing, 100% modern cloud Enterprise Quality Management System (EQMS) natively built and run on the Salesforce platform. Delivering best-in-class out-of-the-box solutions, ComplianceQuest fast-tracks an organization's efficiency, safety, and overall performance by combining enterprise quality, compliance, collaboration and communication across the product value chain. Suitable for emerging growth companies and scalable and flexible to meet the needs of medium and global enterprises, ComplianceQuest is easy to implement, validate, and use. Our team of domain experts is committed to innovation, product excellence and to the success of our customers. For more information, visit ComplianceQuest's website at www.compliancequest.com.
Contact:
Shalini Chowdhary
P: 408-458-8343 X 267 
Source: ComplianceQuest
Share:
---
Categories: Business News, Business Technology, Healthcare
Tags: Compliance, Costa Rica, Digital Experience, Enterprise Quality Management System, modern cloud, Partnerships, Puerto Rico, Quality

Shalini Chowdhary
Head of Marketing and Partnerships, ComplianceQuest
ComplianceQuest
10618 Lucaya Drive
Tampa, FL 33647
United States